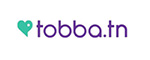 Tobba.tn
About the Company
Company Brief:
Tobba.tn is a telemedicine platform that connects patients with certified medical doctors to conduct video consultations anytime, anywhere.
The platform allows doctors to digitize and centralize medical records, and manage their agenda.
Product:
Tobba.tn is a user-friendly and secure teleconsultation platform that allows patients to have an online consultation with doctors and share their health documents with them.
Tobba.tn allows doctors to manage their agenda and conduct a consultation remotely with the patient via video and chat and also to generate prescriptions and send them directly to the patient.
Target Market:
Tobba.tn is targeting doctors and patients in Africa.