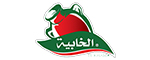 Leader Food Process
About the Company
Leader Food Process is a Tunisian company founded in Y2000 with an initial capital of TND 300k. The company's site is implemented in the industrial zone of Sfax, South of Tunisia expanding over an area of 3500sqm. It houses the production facilities, freezing rooms and packaging equipment.
Leader Food Process is specialized in the production and processing of spices (cumin, black pepper, curcuma…), herbs (saffron, sesame, ginger…), dried & pickled vegetables (chickpea, ground chickpea, beans…) and nuts (shelled pistachio, pine nuts, almonds, hazelnuts, peanuts, cashew nuts…).
All these products are marketed under the brand "Al Khabia" and certified ISO, HALAL and BIO.
The spices represent the flagship product of the company. The herbs, saltings, dried vegetables and nuts complete the range of products.